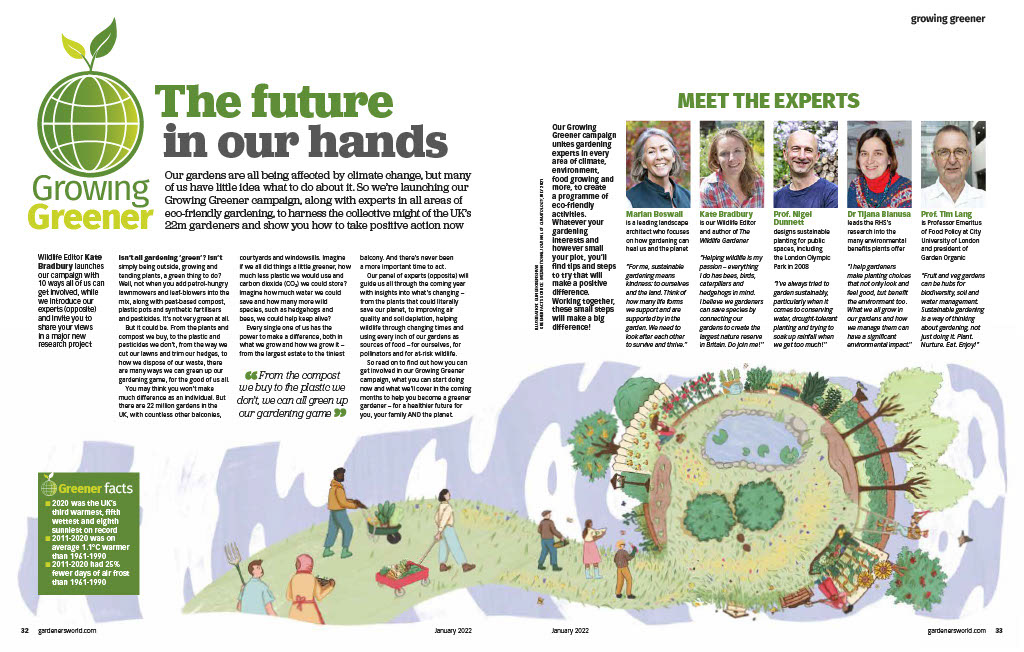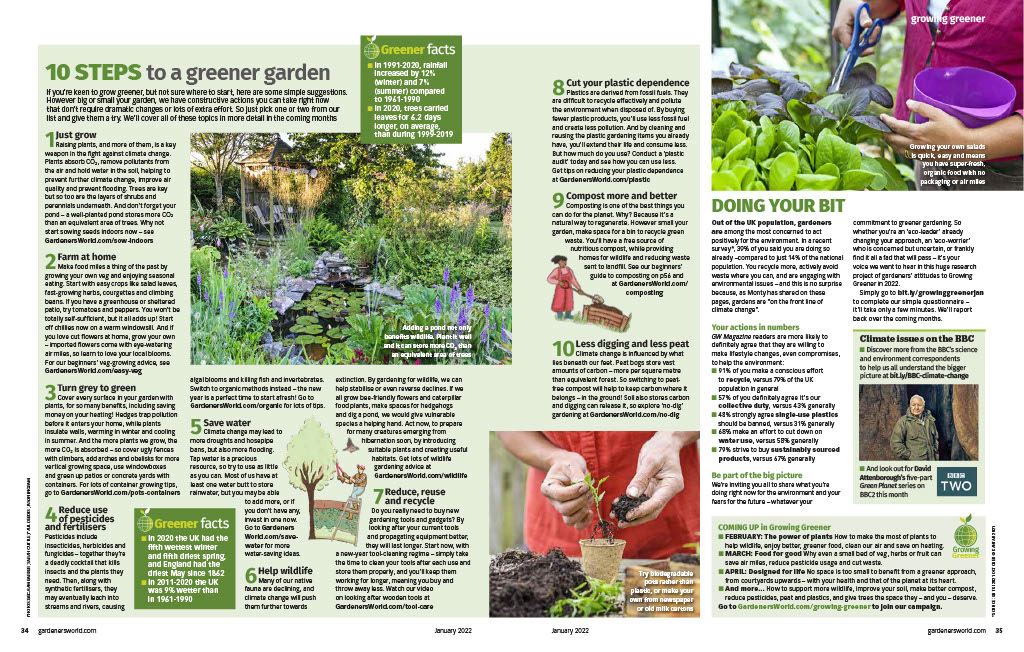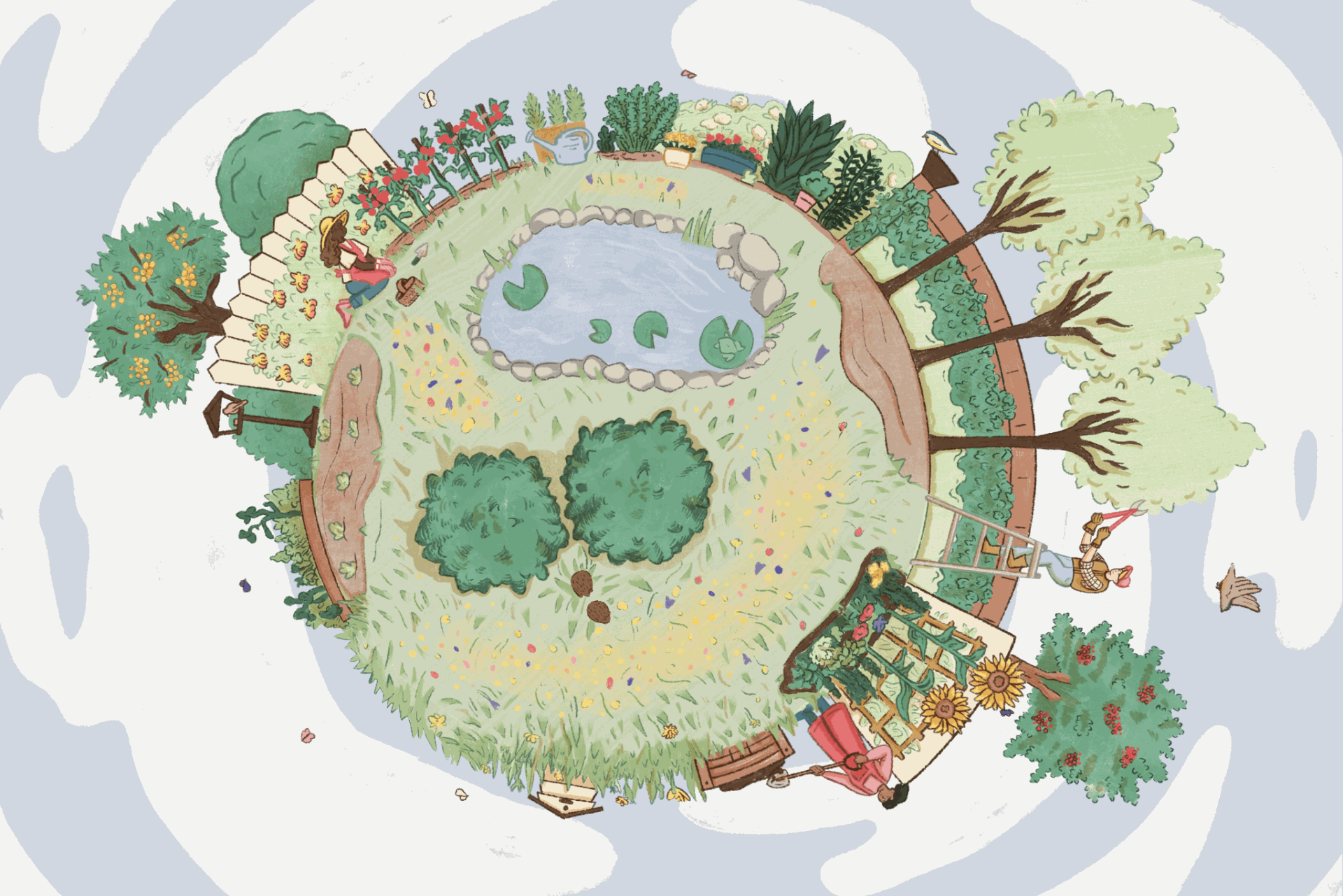 A commission for Gardeners World Magazine to illustrate a series on sustainability in gardening with an accompanying GIF.
The aim of this piece is to illustrate a blooming garden on a planet with a diverse group of gardeners coming together to build on it.
Available now in the January 2022 issue.
Art Director: Guy Bennington
2022